280 Wholesalers
Free parking
Free wifi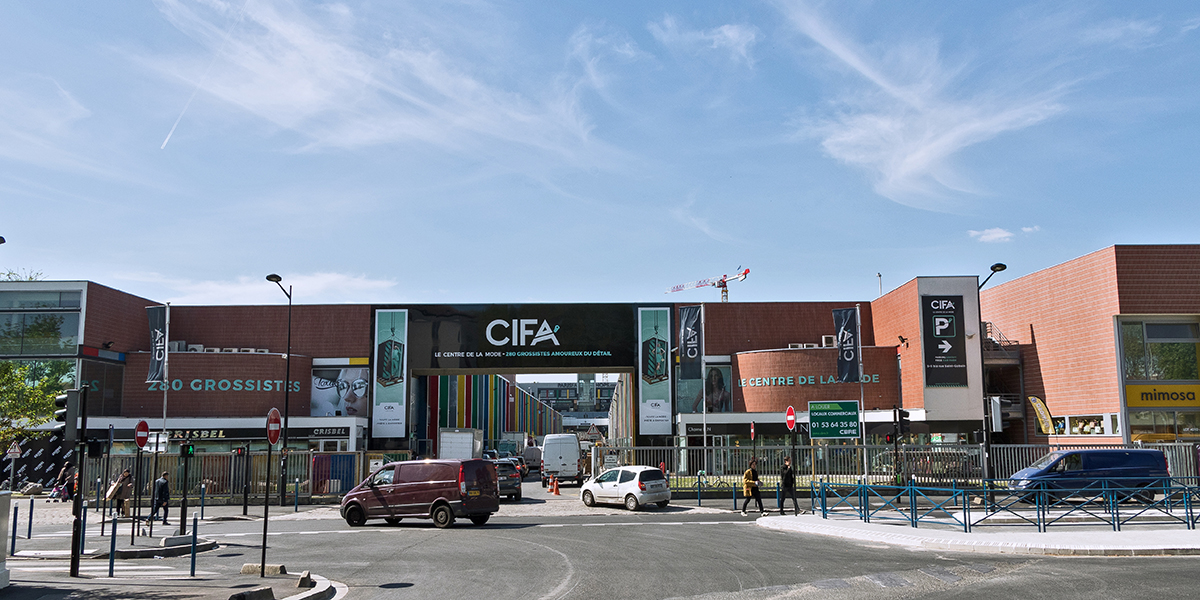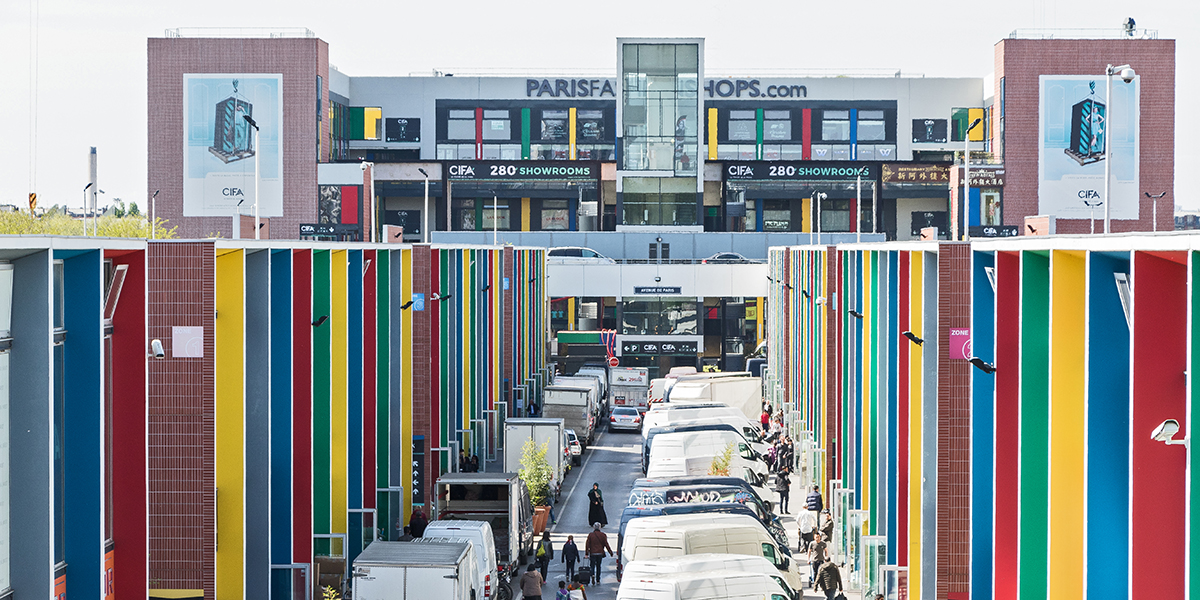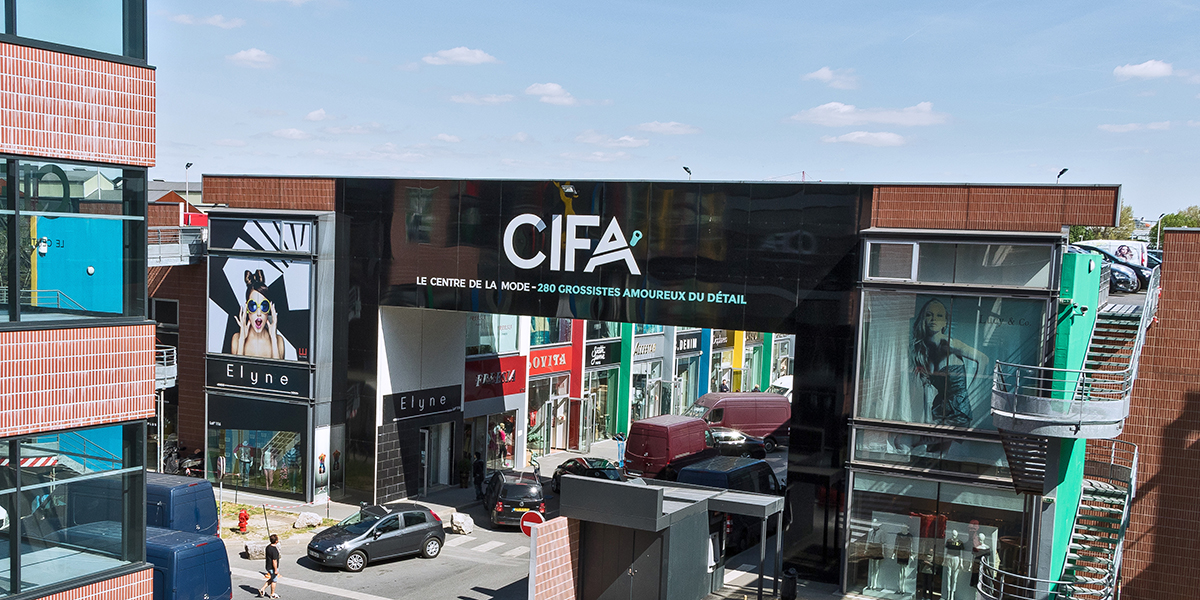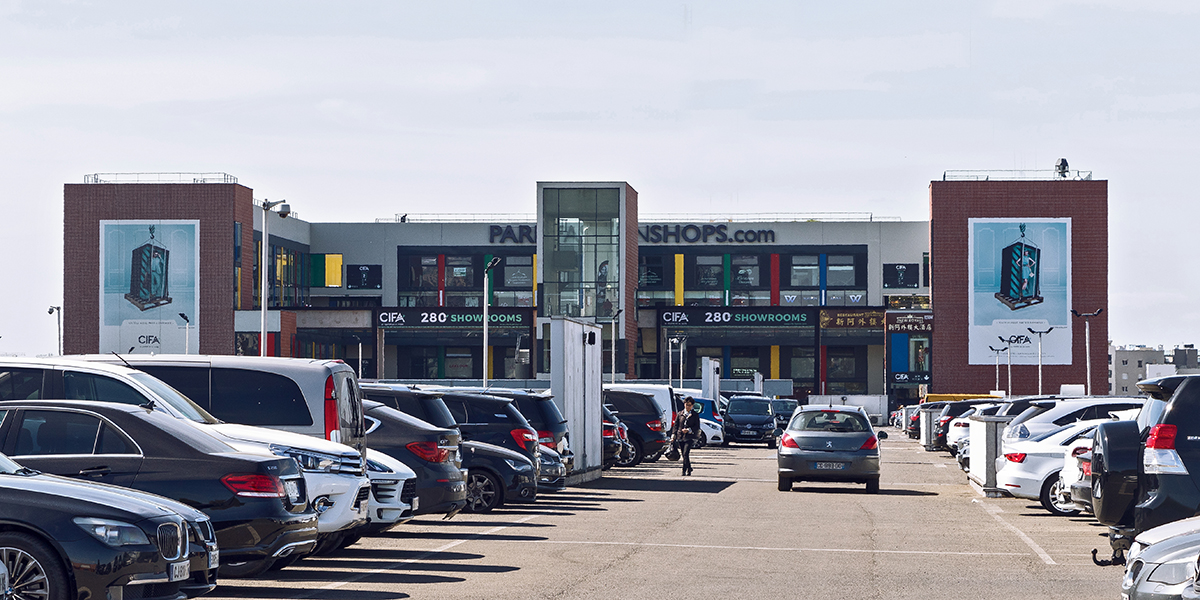 About CIFA Center
---
CIFA's story
Created in 2006, the CIFA centre was an alternative to the wholesale businesses located in the Sentier district of Paris, which created constant traffic and bottlenecks. Less than 500 metres from the Paris ring road, the municipality of Aubervilliers offers a large area for sales and storage and yet remains in close proximity to the centre of Paris.
For several years, many importers, in particular from Asia, have become established there, offering women's and men's ready-to-wear, leather goods, shoes and accessories.
With the opening of the CIFA centre, this trend gained momentum and consolidated, so much so that less than ten years after its creation, CIFA has made its mark as the major business centre for clothing wholesalers in Western Europe.
In addition, the easy access from the Paris ring road makes CIFA Aubervilliers a place for European exchanges: buyers ( such as retailers, resellers, independent shop owners and buyers for major chains) come from France but also Belgium, Holland, Germany, Spain, Portugal and even Eastern Europe.
The CIFA Center today
The CIFA centre offers a reorganised space that is larger, easier to access and more secure,with a large, consolidated offering, which today boasts more than 250 wholesale boutiques specialised in ready-to-wear. Each wholesaler has a showroom of a hundred square metres and a storage area above to stock merchandise.
To keep traffic moving, a free parking lot with over 1,500 spots and private roadsallow you to park and drive with ease, as well as the possibility to take your purchases away with you.
In terms of security, the whole site is monitored around the clock by surveillance cameras as well as security agents.
On the back of its success, the CIFA centre is expanding, with the construction of the CIFA 3 centre that will allow for the installation of 80 to 90 additional wholesalers. With this expansion, the total sales and storage area will reach 40,000 m2!
With all these advantages, CIFA has become the new "place to be" for the import of fashion items in Europe.
The CIFA wholesalers
Over 250 wholesalers offer specialised products in women's and men's ready-to-wear, footwear, leather goods and accessories.
Vast showrooms enable all the buyers to select their purchases from the products on display. CIFA wholesalers focus on providing a highly qualitative offering to appeal to a demanding clientèle composed of multi-brand retailers, mid-range fashion chains and certain higher-end fashion chains.
Taking full advantage of its accessibility, the CIFA centre practices the "cash and carry" model: retailers can park on the spot and select their purchases, which are immediately loaded into their vehicles in order to restock their boutiques right away.
CIFA wholesalers operate on a very flexible "easy purchase" system, which allows them to adapt immediately to consumer demand and to reduce inventory risk. This more intuitive form of wholesale business, which is almost "made to measure", is easily adapted to retailers and chains that want to have better control of their budget, test the success of products before restocking and gain in flexibility.
Most of the wholesalers are also creators and manufacturers, which means they can provide inter-seasonal collections to keep up with constantly changing fashion trends. This means continuously providing your customers with new fashion items!